School reopens on Friday 4th September. Please refer to emails sent re the process for entering the school. Year 1 children need to be in school at 8:40am, year 2 children at 8:50am. Reception children- please refer to the recent email re your child's attendance on the 4th for a taster session. If you need to contact the school, please do so by emailing office@mail.whitehallinf.org. We have uploaded videos from our class teachers to welcome children to their new class. These can be found in Children's Page - Transition - select the year group your child will be part of in September.
Welcome to our school!
Whitehall Infants is a special place where the staff are dedicated to providing a stimulating, exciting environment where everyone feels valued and safe, ideas can flourish and pupils can realise their full potential. Whatever the needs of your child and whatever special interests they have, we aim to ensure your child thrives at Whitehall Infants feeling safe, having fun and enjoying success.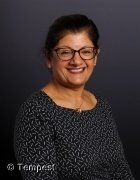 Manjit Bringan
Head Teacher
Covid-19
We are closely monitoring the situation regarding Covid-19 and I can assure you that we currently have no confirmed cases among our staff or children. The safety of our pupils and staff is always a top priority.
Please see our dedicated page for further information on our response to Covid-19:
https://www.whitehall-inf.hillingdon.sch.uk/parents/coronavirus#
Latest News
Children can come to school on Friday 18th September in non school uniform (preferably denim) for a donation via https://www.justgiving.com/fundraising/whitehall-infant-school

We have uploaded videos from our teachers, introducing themselves and welcoming children to their class. The videos can be found in the menu of Children's Page - Transition information. There is a separate page for each year group.

The children in school made a get well soon card for Boris Johnson while he was ill with Covid-19. It was lovely to receive a thank you card from him.

Eid Muburak to all who celebrated recently.

Friday 8th May marked 75 years since Victory in Europe Day. It was lovely to see so many staff and children celebrating this day.
Further Articles »
popup-box
Safeguarding Notice
Our school is committed to safeguarding and promoting the welfare of children and young people. We expect all staff, visitors and volunteers to share this commitment.

If you have any concerns regarding the safeguarding of any of our pupils please contact one of our Designated Safeguarding Leads: Mrs Bringan and Miss Cheshire.

Please see our Child Protection Policy within the Policies section of our website.
Latest School Calendar Events
Individual school photos

29

Sep

2020

All children should come to school in full school uniform
Non school uniform day

01

Oct

2020

Child can come to school in non school uniform for National Census day. School shoes or trainers (no laces) only please.