Attendance
At Whitehall Infant School, regular attendance is extremely important to maximise your child's learning potential.
Our Attendance Officer, Mrs Castle-Mason, works closely with the Borough's Participation Officer and is responsible for monitoring and recording attendance. We recognise good attendance with awards each term and we have a display board updated regularly to show which class has the best attendance.
Our target is for every child to reach at least 95% attendance level.
For your information and reference, please read through our Attendance Policy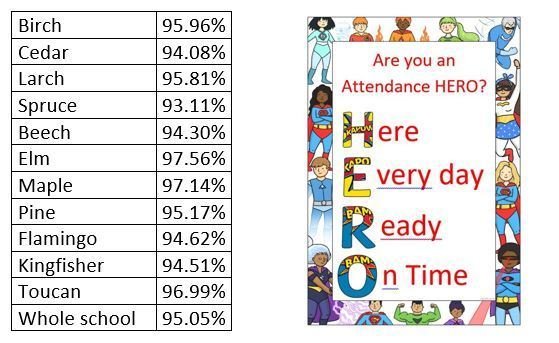 Covid-19 School attendance advice from the Department for Education
Pupils expected to return to school should attend. Where a pupil is absent parents must notify the school of the reason. Parents will not face any legal consequences to their child not returning to school at this time, however if there is no communication with the school, a referral to the Participation Team will be made. This information is subject to change following guidance from the DFE