Reading Eggs and Reading Eggspress!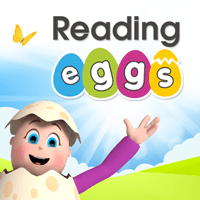 Our school has provided access to the multi-award winning reading programme for children. The highly interactive and personalised learning journey will build your child's reading skills at their own pace on a fun and safe digital platform.
Your childs login details provide access to Reading Eggs (phonics, learning to read), Reading Eggspress (Year 2, spelling and comprehension) and MathSeeds (Maths skills).
Log in at: app.readingeggs.com/login
Parent accounts
To create your own parent account which will let you track your child's progress and receive reports, follow these steps:
At the 'Link to school account' step, enter your child's login details (found in yellow reading record)

Click on 'Start' below your child's name and you are ready to begin your journey!
Getting started! Access Guide for Parents and Caregivers