Nursery
On this page you will find information relevant to the Nursery year group.
Home Learning Gallery
Curriculum Overviews
Click on the overview below to see what children in Nursery will be learning this half term.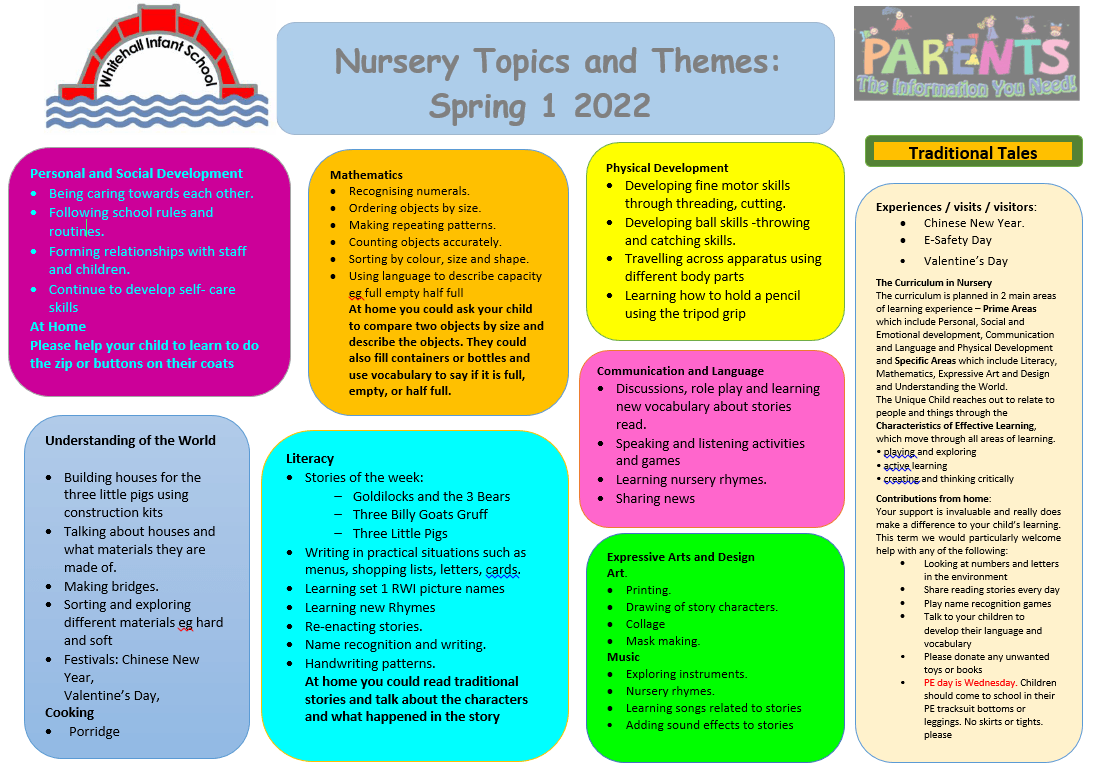 Meet the Teacher
In the Autumn Term we would normally invite parents in to school to meet their child's class teacher. Unfortunately, due to the current pandemic, we are unable to do this this year. Instead, we have created a Meet the Teacher presentation for each year group introducing the teachers and letting parents know important information for their child's year group.
Please see the Nursery meet the teacher presentation below (please click on the image to download the presentation). When opening the presentation, click on 'Read-only' to access it. Please note that if you open this presentation on a phone, it may appear incorrectly. To view the presentation correctly, please open it on a laptop or computer.
Welcome back to school letters
Welcome back to Nursery September 2020.pdf