Our Governing Board
Introduction & Welcome
The Governing Board works alongside the Headteacher and Senior Leadership Team to ensure that Whitehall Infant School provides a good quality education for our pupils. For more information about the role of the Governing Body, click here.
There are a variety of roles within The Governing Board, including Parent governors, Co-opted Governors and Staff Governors. Each member of The Governing Board brings a range of skills to the role.
All governors can be contacted through Whitehall Infant School – please put your question or query in writing and give in to the school office in a sealed envelope marked 'private & confidential' and addressed to the Governor concerned. The school will ensure this is promptly passed on.
Governor Profile - Mr Peter James (Chair of Governors)
I have lived in and around Uxbridge since the 1970's and have been involved with Whitehall Infant school in different guises since the 1980's when my children attended the school. Following a career as an auditor for multi-national companies I am now retired and still live locally.
I am currently Chair of the Governing Body and work alongside the Headteacher and staff to try and make the school as good as we can make it. I am also a Governor at Whitehall Junior School.
Governor Profile - Mr Jim McVeigh (Chair of Curriculum and Standards Committee)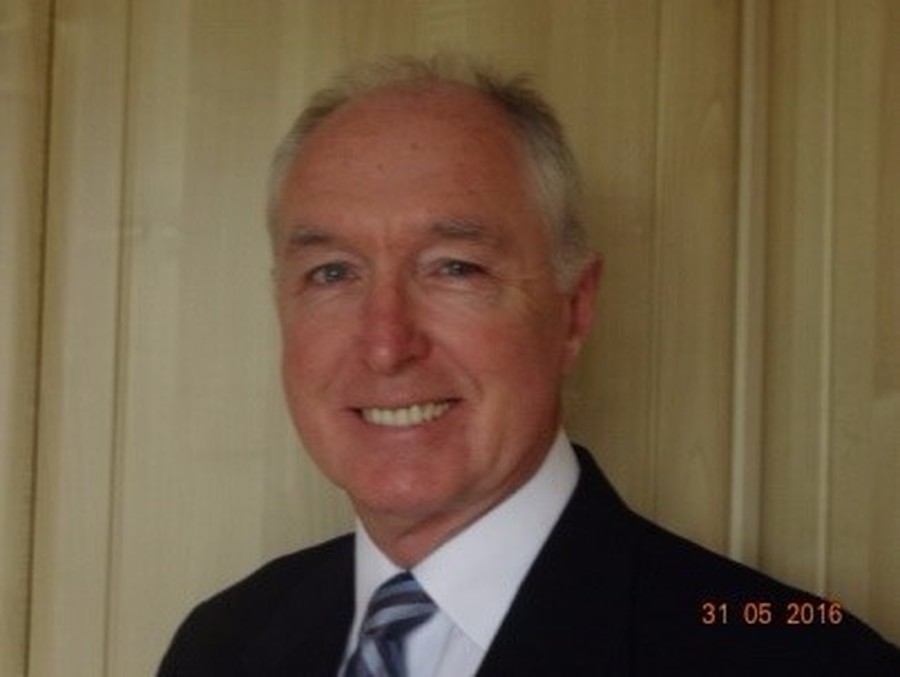 I am a qualified teacher with degrees in microbiology and mathematics. I have worked in several schools, including as a senior leader in a large comprehensive school in the UK and an all-through school in the Cayman Islands. Currently, I am director of an education consultancy, G2G Education Ltd, offering a wide range of support services to schools. It is one of a very few companies accredited to carry out British Schools Overseas inspections.
I am trained as an Ofsted inspector and have considerable experience in leading school inspections, particularly in primary schools, here and abroad. Other work includes leading peer reviews of academies in a large multi-academy trust and carrying out safeguarding audits in schools.
I value my role as a governor at Whitehall Infants. I hope I can contribute to the school's continued success.
Governor Profile - Mrs Man Tsuey (Manny) Tse BSc, PhD (Parent Governor, Vice Chair)
I was born and grew up in the UK and I have one child currently attending Whitehall Infant School (my other child is attending Whitehall Junior School). I've been a governor at Whitehall Infant School since May 2016.
I was a research scientist before moving into scientific publishing and I currently work as a freelance scientific editor.
I am honoured to be part of the governing body of Whitehall Infant School and I look forward to working with the other members of the governing body and the staff and the children of the school to ensure that we provide the best place for children to develop a lifelong love of learning as well as other skills to become happy, confident, well-rounded individuals.
Governor Profile - Mr Andrew Wilson
M.Soc,Sci., DipSW, DMS

(Safeguarding Governor)

I have spent most of my professional career working in local authority children's safeguarding where I also am currently employed. My aim within the role of safeguarding governor is to make safeguarding approachable, sensible and effective. My children are no longer at Whitehall Infants but I wish to continue to support a school which I see as very much serving and enriching the local community.
Governor List and Responsibilities
Category

Relevant Business Interests

Any other educational establishments governed

Relationships with school staff

Term of Office

Committees

Parent Governors (4) - elected by parents

Mr Mandhir Gill

NONE

NONE

NONE

Dec 17 - Dec 21

Mrs Sandra Lange

NONE

NONE

NONE

Mar 17 - Mar 21

Curriculum & Standards

Mr Atif Malik

Dec 17 - Dec 21

Mrs Man Tsuey Tse

NONE

NONE

NONE

May 16 - May 20

Curriculum & Standards

LA Governors (1) - nominated by the LA

(vacant)

-

-

-

-

Staff Governor (1) - elected by staff

Vacancy x1

Headteacher - ex officio

Mrs Manjit Bringan

NONE

NONE

NONE

ex officio

All Committees
Co-opted Governors (5) - appointed by the Governing Body

Mr Peter James

NONE

Whitehall Junior School

NONE

Sep 16 - Sep 20

Resources

Mr Ken Phillips

NONE

NONE

NONE

Jul 17 - Jul 21

Resources

Mr Andrew Wilson

NONE

NONE

NONE

Jul 16 - Jul 21

Resources

(2 x vacancies)

-

-

-

-

Associate Governors (no voting rights) - appointed by the Governing Body

Ms Carolyn Cheshire

NONE

NONE

NONE

Sep 17 - Sep 21